The Black Comic Lords checked in with John Jennings and asked him a few questions about Ghost Light whose Limited Series is now available in trade paperback format.    John certainly delivered with his answers which included some unpublished information about the new Marvel superhero.


1. Unpublished Ghost Light Details:
[BCL] What are some key details about Ghost Light, for example his full power set, that could not be worked into the Silver Surfer: Ghost Light limited series but you hope will be revealed in future appearances?
[JJ] Ghost Light has the full complement of cosmic related powers. That includes energy manipulation, flight, super-strength, super speed, heightened cosmic senses, and elevated healing abilities. He can lift/press about 80-90 tons. In addition to this, the cosmic powered nanotech that was infused in his body gives him the ability to communicate with complex systems both organic and man-made.He's what I call a "systemapath". This means he has the ability to speak to systems. Imagine a person who can connect a star system to the Great Barrier Reef. The rationale for this is that most problems in the world are systemic. Superheroes are generally geared towards fixing one thing at a time because of how the monthly adventures are created. What if we had a superhero that had the ability to speak directly to systems. So, Ghost Light doesn't "control" things. He communicates with systems incredibly quickly. I alluded to this power in the story but, I had to edit out some dialogue about the nature of his powers.

The applications of this power are vast. Imagine him going up against Magneto and having him ask the metals in the vicinity to stop being magnetic for a while. He can speak to all systems including molecular ones. With his background in physics, Dr. Al Harper can do a lot of good or a lot of damage. His main weakness is that he isn't totally superhuman. He's a hybrid and his body is in flux because of his exposure to cosmic energy. The only thing that stops him from exploding is his nanotech created containment suit. It is virtually indestructible and renews itself constantly. It regulates his body from giving off too much energy.
There's a part in chapter five when Al seems to give off a huge amount of energy. What happens is that, in his rage, he essentially causes all of the nanites in the area to self-destruct. This results in a controlled nano-burst of energy. His body is constantly producing nanites so although he is a bit spent after this event he gets back to full power pretty quickly. I liken this to The Human Torch's "nova flame".
2. Easter Eggs
[BCL] You hid many easter eggs in this series. What are your favorites? Any that readers haven't found?
[JJ]  I am not sure what readers have and haven't found but, I did put quite a bit of thought into the story regarding Black History and Afrofuturism.
The town of Sweetwater, New York gets its name from the book Goodbye, Sweetwater by Henry Dumas. Dumas was a part of the Black Arts Movement and very good friends with the avant garde jazz musician Sun Ra. He was killed at age 33 on May 23, 1968. He was shot by a New York City transit cop in a case of mistaken identity. He was coming back from sitting in on a Sun Ra practice session. I did this to reference a time closer to when the original Al B. Harper was created. His work was first published posthumously by the great Toni Morrison.
Toni Morrison, of course, was an inspiration for Toni Brooks.
There's a shout out to Hallwalls Contemporary Art Center. My art collective with Stacey Robinson called Black Kirby got its start there over a decade ago. Stacey and I both lived and worked in Buffalo, New York.
The shout out to The Human Torch and The Fantastic Four is a reminder that they briefly appear in Silver Surfer #5 in 1969!
The character Dr. Sombra Solomon was the main antagonist at first until I learned I could use The Stranger. She then became a secondary threat and a way to give more backstory to Al Harper. The Scarlet Sector were made red because they were literally "red herrings".
Sombra Solomon is inspired by good friend and collaborator Angelique Roche'. She is the host of the Marvels Voices podcast and also a contributing editor for the Marvels Voices comics series that focus on marginalized voices and characters.
I have two references to Doctor Strange in the story. One from Cousin Jayden and one from the Silver Surfer.
During the final battle with The Stranger, Al Harper says "I'm NOT a specimen. I. AM. A. MAN!" This is, of course, a reference to the signs worn by protestors in Memphis, Tennessee during the Sanitation Workers' strike. This was in February of 1968; another reference to the actual era of the original story in which Al B. Harper appears. This was a shout out to that historical moment but also give a sense of Al Harper's personal struggles and political mindset. I believe that the assassination of Dr. Martin Luther King Jr. was a catalyst for "AND WHO SHALL MOURN FOR HIM." The original story in Silver Surfer #5 published in 1969.
The date of The Sweetwater Gap is the birthday of sci-fi legend Octavia E. Butler.
The newcaster on the television in the fourth chapter references an anchorman named "Chip".
Chip is the nickname of legendary Black and queer science fiction writer Samuel R. Delany.
Finally, the original name of the character "Josh" was going to be "Kai". During the creation of the story, one of my best friends' sons died. In the middle of production we decided to rename the character "Josh" and also dedicated the entire story to him since the main theme of the narrative was not only about reconnecting to home but also the relationships between fathers and sons.
3. Ghost Light in the MCU:
[BCL] If Ghost Light were put in the MCU, who do you feel could play him? 
[JJ] I think actor Y'lan Noel would be great! I also think Taye Diggs could do it too. Aldis Hodge as well.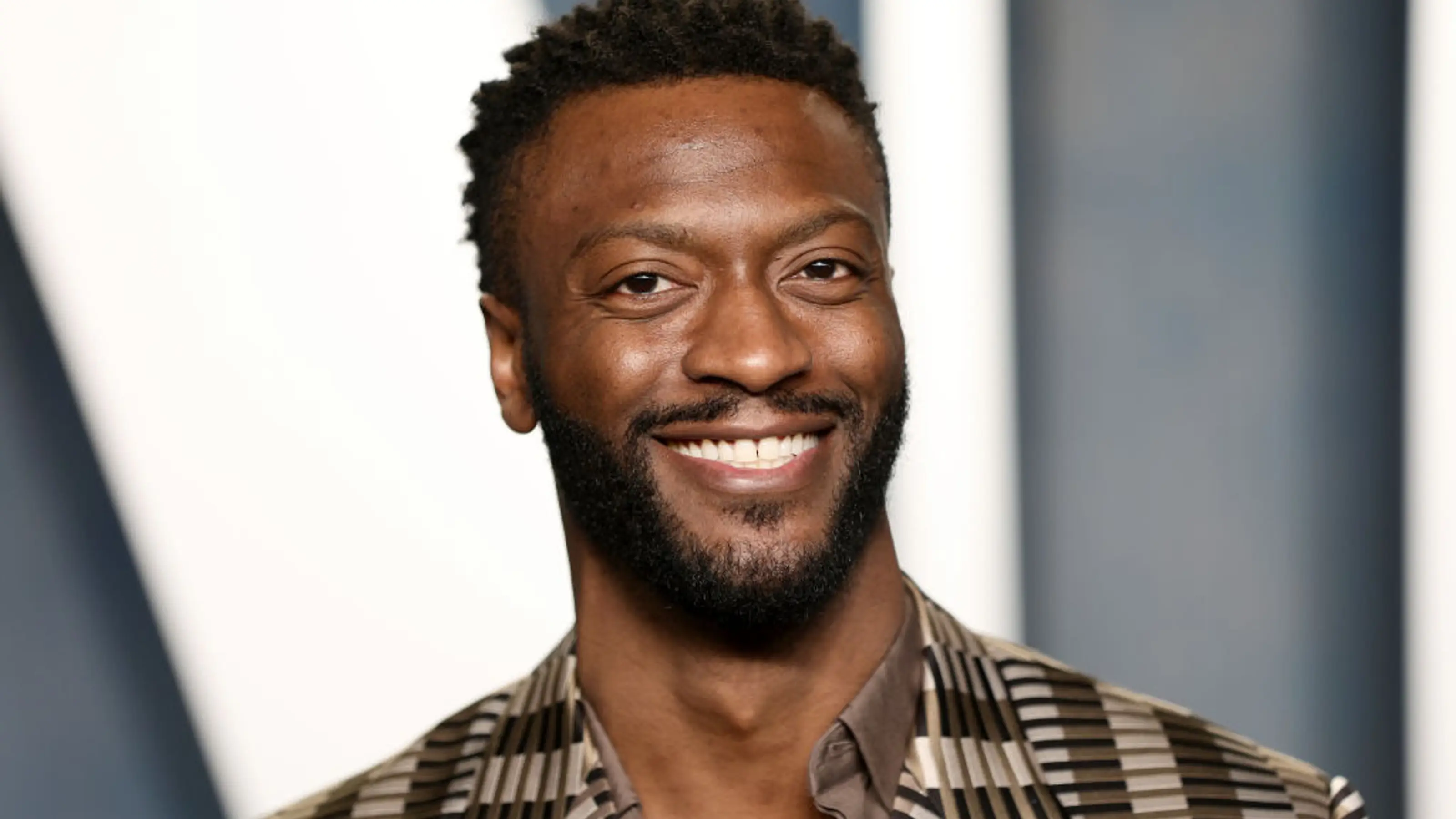 4. Jamaican Heritage:
[BCL] Have you received any feedback on making Ghost Light of Jamaican heritage?

[JJ] I haven't outside of my colleagues at Black Comics Lords. I didn't spell out that he was of Jamaican heritage but between his costume design and the several cultural markers in the final chapter, I think people will get the hint.
5. The Kids:
[BCL] What can you tell us about the powers of Al Harper's niece and nephew?
[JJ] Toni and Josh obviously have super powers that are from their exposure to The Power Cosmic. The both have the usual complement of those powers but also particular abilities special to them. Toni's power is similar to that of the original Watcher. She can see events from multiple timelines in the multiverse. Josh has the ability to summon his voice from multiple universes and use them as a sonic scream.
.
The Silver Surfer: Ghost Light Limited Series Trade Paperback is now available online and in stores.
Want to hear more from John Jennings? Check out our long form interviews with him!